Last September the streets of Gdańsk became a scene of a spontaneous brass festival. A number of Norwegian marching bands visited the city for their anniversary trips. Enjoying their stay, they also gave a series of open air concerts for Gdańsk's inhabitants and guests.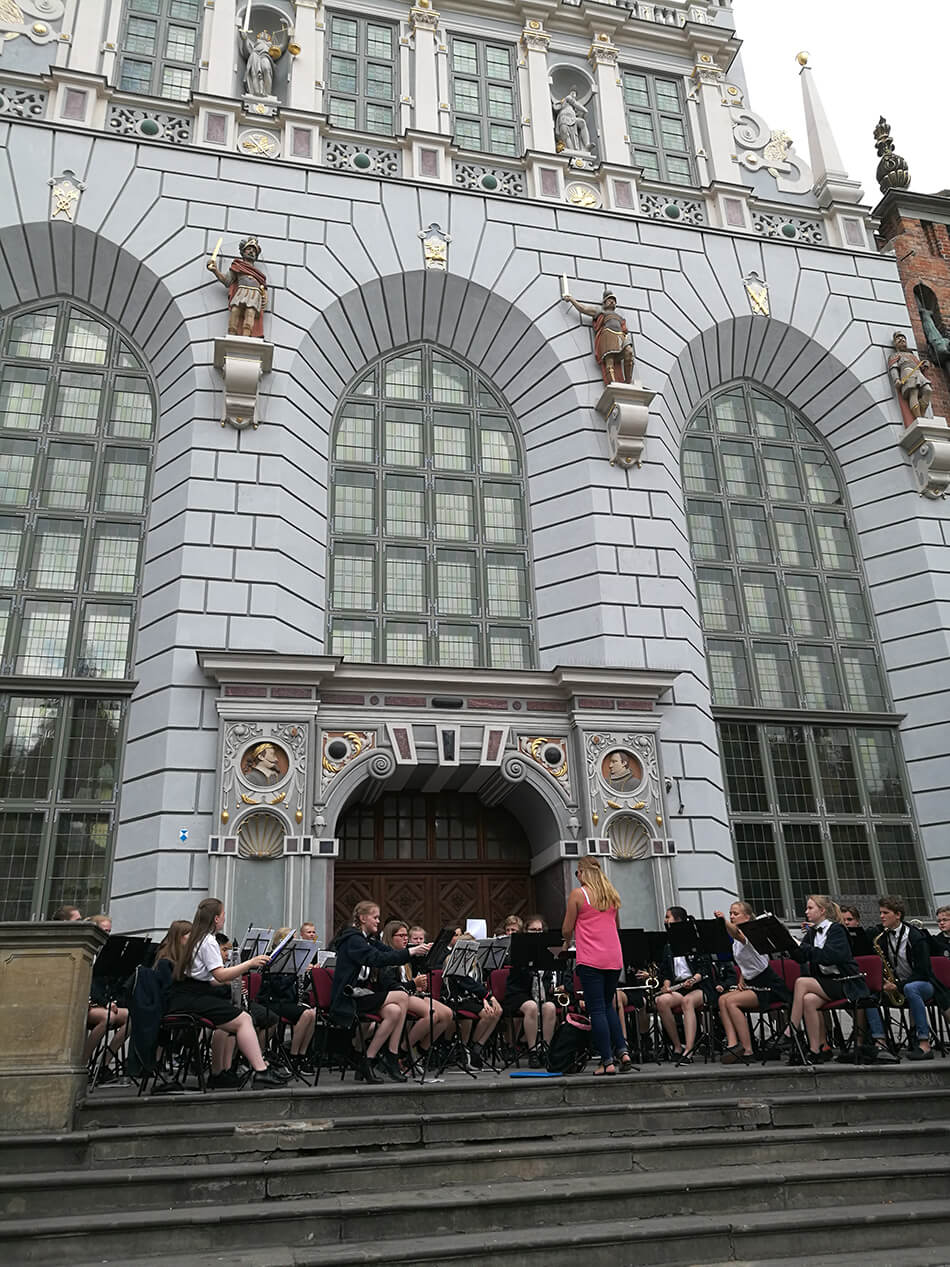 The diversity of Gdańsk's tourist attractions has been recently enriched by a new element: street concerts of brass bands. Last autumn the Long Market – the main square of the city's historical centre – became a stage of spontaneous presentations of several orchestras. These were mainly traditional Norwegian community bands – musikkorps. An amazing music "invasion" of the Northerners in Gdańsk is a result of the city's growing popularity among the Nordics. It has become one the most favored destinations for weekend getaways, short holidays, family and company visits.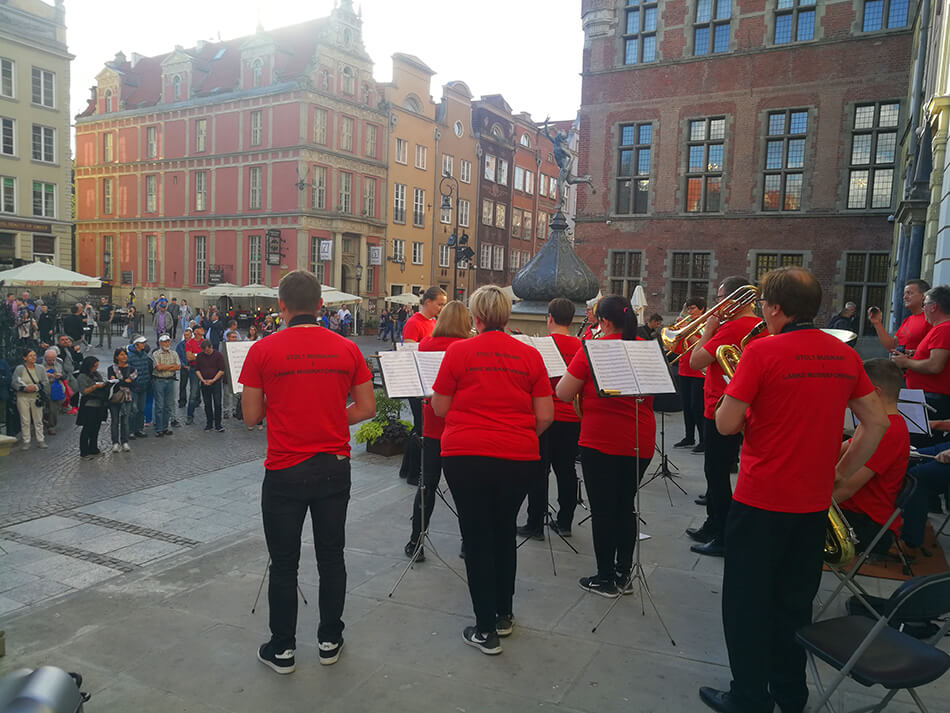 The reasons for this tourist boom are numerous, yet very simple: abundance of places to see and things to do,  beauty and openness of the city, combined with hospitality of the citizens and the highest level of tourist services. The musicians from Norway mostly chose Gdańsk as a place to celebrate their bands' anniversaries. The program of their stays however did not only include sightseeing and stylish dining, which Gdańsk's restaurant are famous for.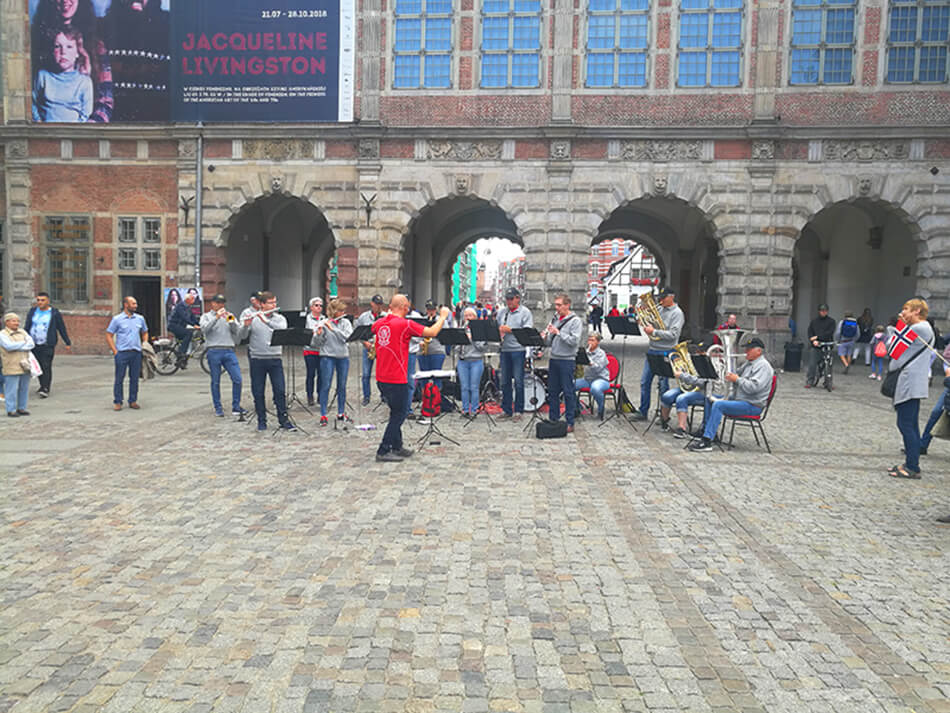 The essential parts of the visits were open air concerts for the the city's inhabitants and guests. The melodies of traditional Norwegian songs as well as evergreens of classical and film music received enthusiastic reception. The locations such as historical streets or sandy Baltic beaches provided a perfect venue where both the artists and the audience had a great musical experience. Let's hope that joyfulness and energy of the marching bands from Norway and all over Europe will become a regular element of the city's cultural life. Gdańsk is ready and willing for more.